Contact us
Circus
58 Marylebone High St, London, W1U 5HT
Baker Street
Open in Google Maps

info@circuslondon.com
+44 (0) 20 7292 7888
Linkedin | Instagram
---
"The coolest building in London"
Circus is in Marylebone High Street, London, in an iconic 1960s modernist building, designed by the late architect John Harris.
In 1965, the building was featured in Harpers as the "coolest building in London" and it still feels pretty neat. With a secret garden, a vista across to the church, our gallery on the High Street and working spaces above, the environment inspires us all.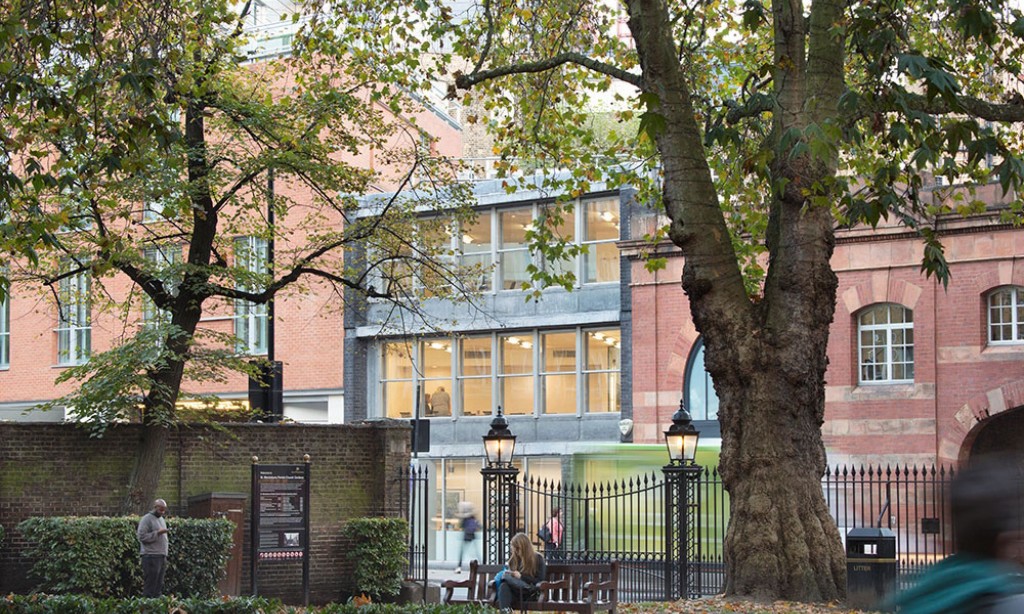 With all this tranquillity and beauty nestling within the hedonism of Marylebone — shops, restaurants, parks, hotels and bars —Circus is a perfect place to think, and then to mooch. Our working spaces and gallery are available to be booked for private events, workshops or meetings.