To celebrate collaboration and conversation beyond traditional disciplinary boundaries, Circus hosted a series of events throughout London Design Festival.
We hosted a panel debate with Oliver Smart, Artist and Puppeteer, Dr. Huai-Ti Lin, Principal Investigator, Lecturer in Neural Engineering & Bio-Robotics at Imperial College and Dr. Katy Barrett, Curator of Art Collections at the Science Museum.
The panel explored how context can determine whether we approach a topic as science or art; how imagination and play are fundamental to engineering and robotics, and how collaboration makes us all better communicators. Huai-Ti reflected on his imagination as a simulator, and Katy on watercolour as a data source. And for those who love a puppet, a pillow became a chicken and a dragonfly became poetry.
This series of events was part of our exhibition with Oliver Smart, Imago – A dragonfly in motion.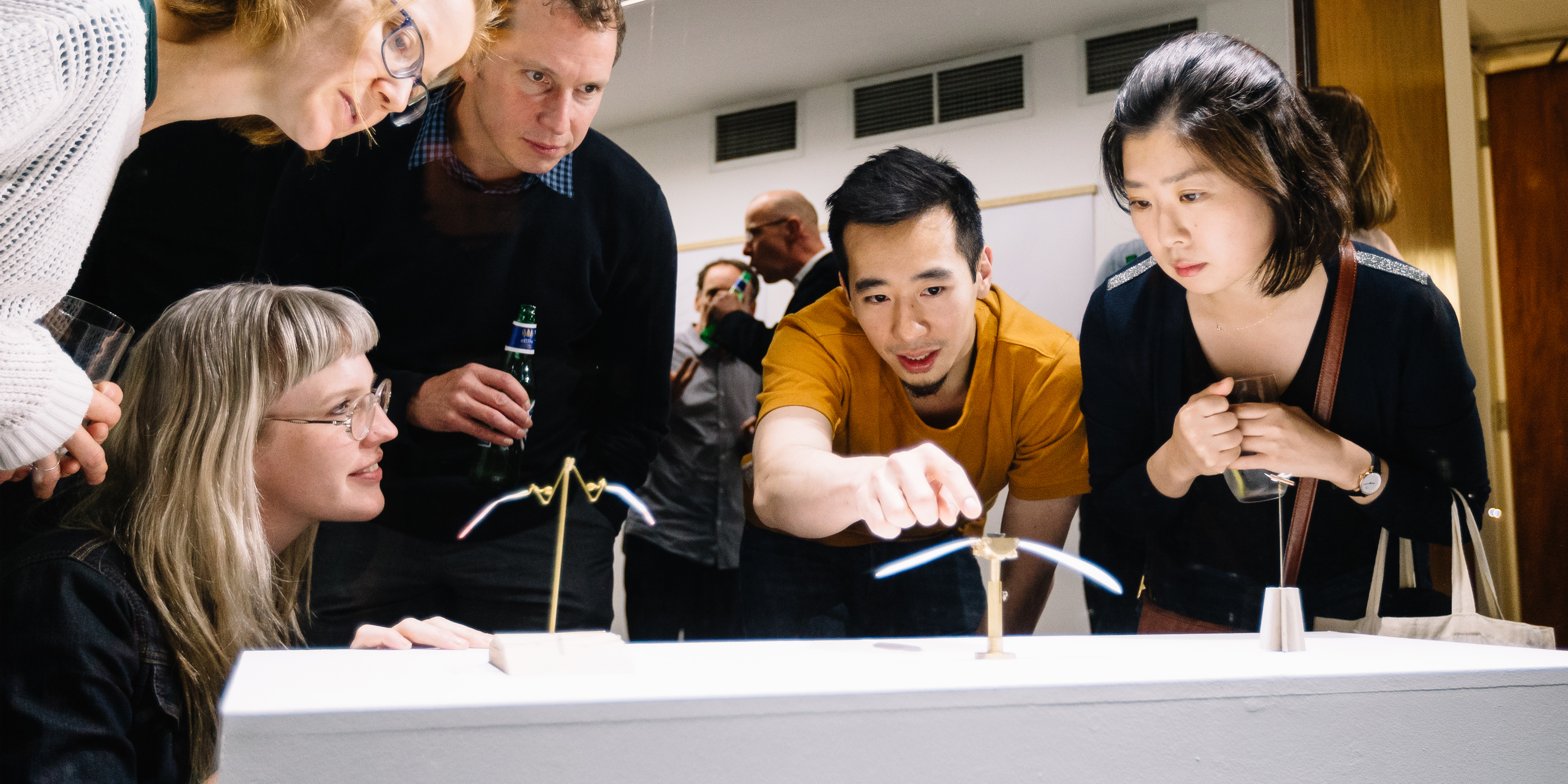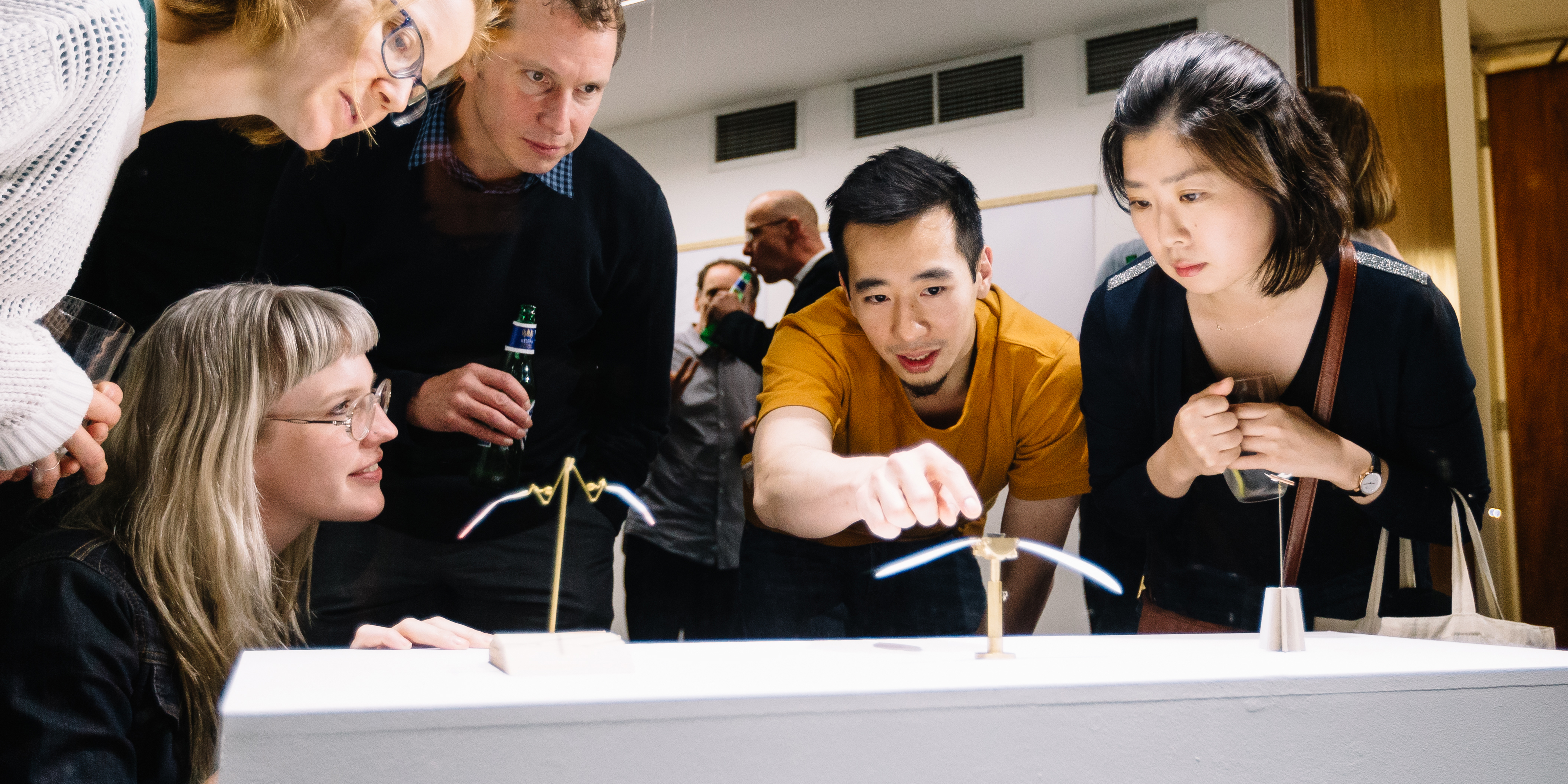 A movement between art, biology and engineering, this celebration of the Emperor Dragonfly is created by the distinguished artist, puppet maker and performer, Oliver Smart.
Oliver's work embraces experiments, examines the detail and plays with possibilities. Based on years of immersive and meticulous study, Dragonfly Imago comes to life as the viewer approaches, creating a sense of wonder and intrigue.
Through the art of puppetry, Oliver watches, learns and creates. Oliver has captured the biomechanics of insect flight through his careful observation of the dragonfly in different settings, from the River Lee to the Natural History Museum collection. Dragonfly Imago builds upon this scientific analysis to offer an artistic study of the dragonfly which is intimately connected to the perception of the artist.
Oliver conveys the essence of the dragonfly. It is not merely a copy or replication, but an object that can be brought to life through the empathy and imagination of the viewer.
The dragonfly is a creature which has captured Oliver's imagination since he was a child, being both fascinated and terrified by them. As one of the oldest flying insects it is surrounded by numerous stories and mythologies. Dragonfly Imago is an interpretation of the female Emperor Dragonfly which is the largest dragonfly in the UK, found both across the world and close to Oliver's home.
Working by hand, Oliver creates a continuous connection to the material. The design and fabrication of prototypes are an essential part of Oliver's learning and working process. Each prototype is a focused experiment with the insect's form. These prototypes turn his studio into a laboratory, calculating and testing what works and how it can be altered and adjusted – each one an expression of the essence of the dragonfly and the energy of the maker.
Oliver Smart is a founding director of Folded Feather, through which he has internationally toured experimental puppet/object theatre since 2011. As a puppeteer he has worked with Disney, Channel 4, The National Theatre and ITV. Oliver is also a specialist tutor at Royal School of Speech and Drama, London College of Fashion, Rose Bruford College of Performing Arts and the Little Angel Theatre amongst others. Oliver Smart's work was also presented at the Design Miami/Basel Exhibition in 2017.
Dragonfly Imago has been made in collaboration with artist and metal colouration expert, Bryony Doel.
oliversmart.net | foldedfeather.com |@oliversmartartist
Read our reflections here.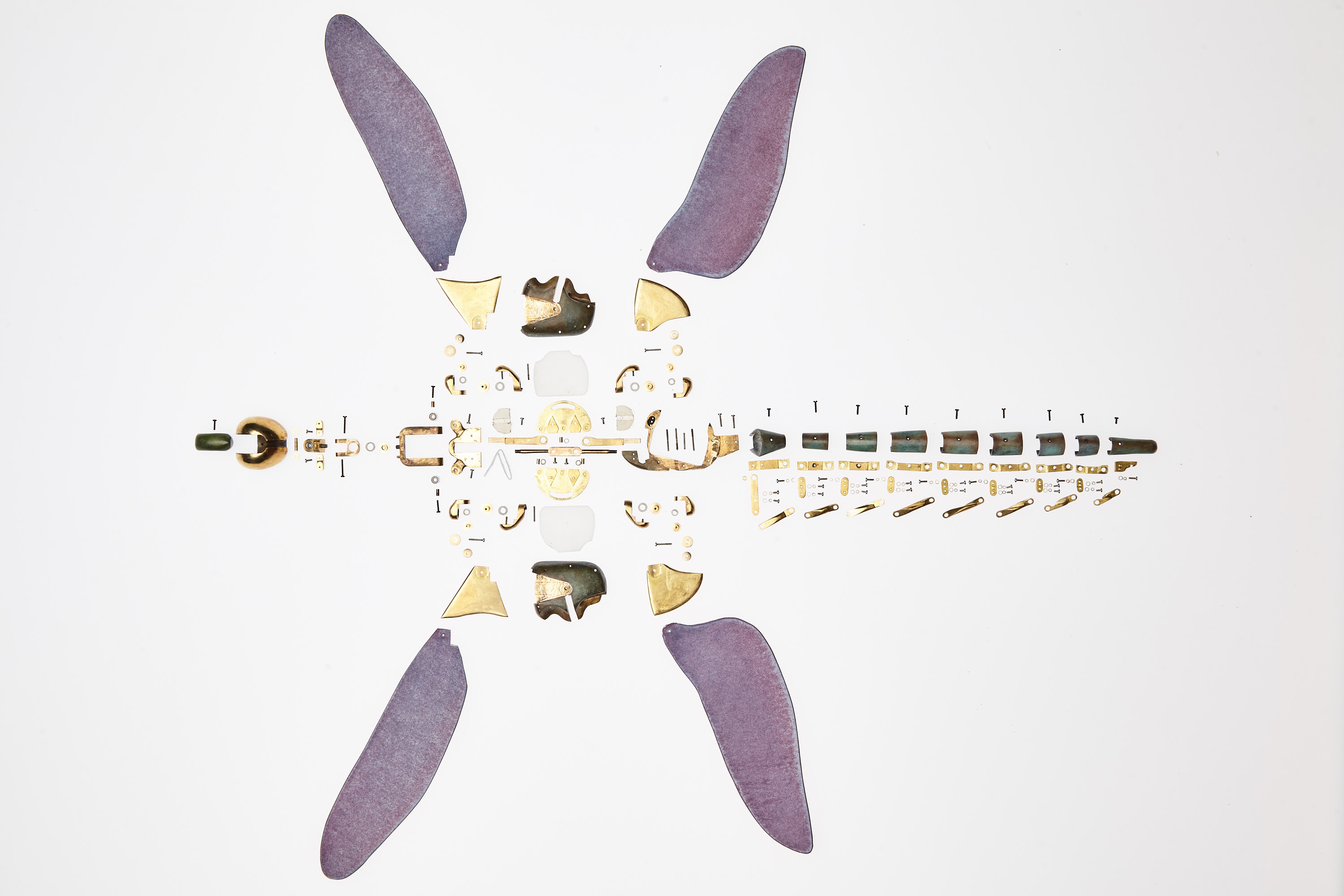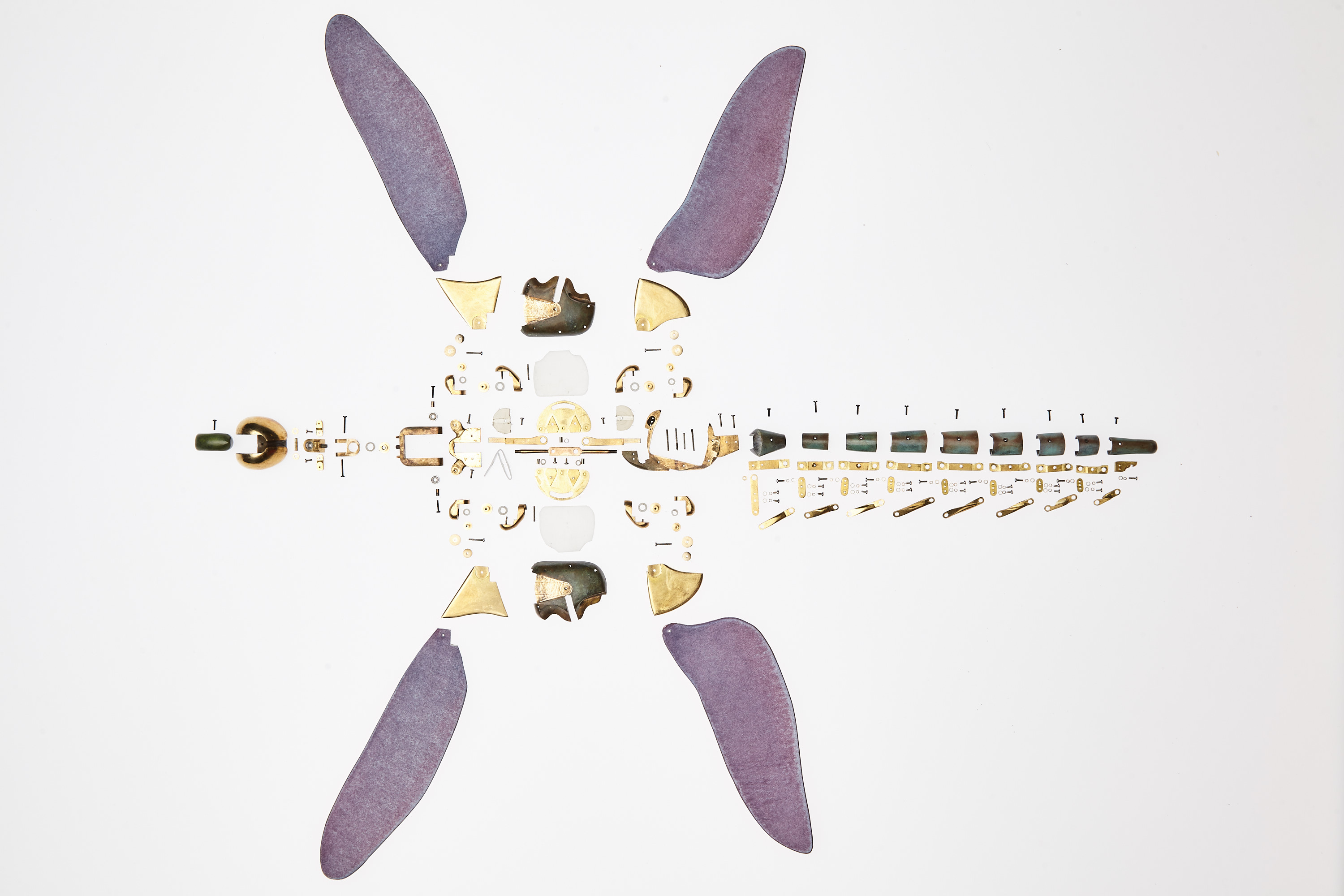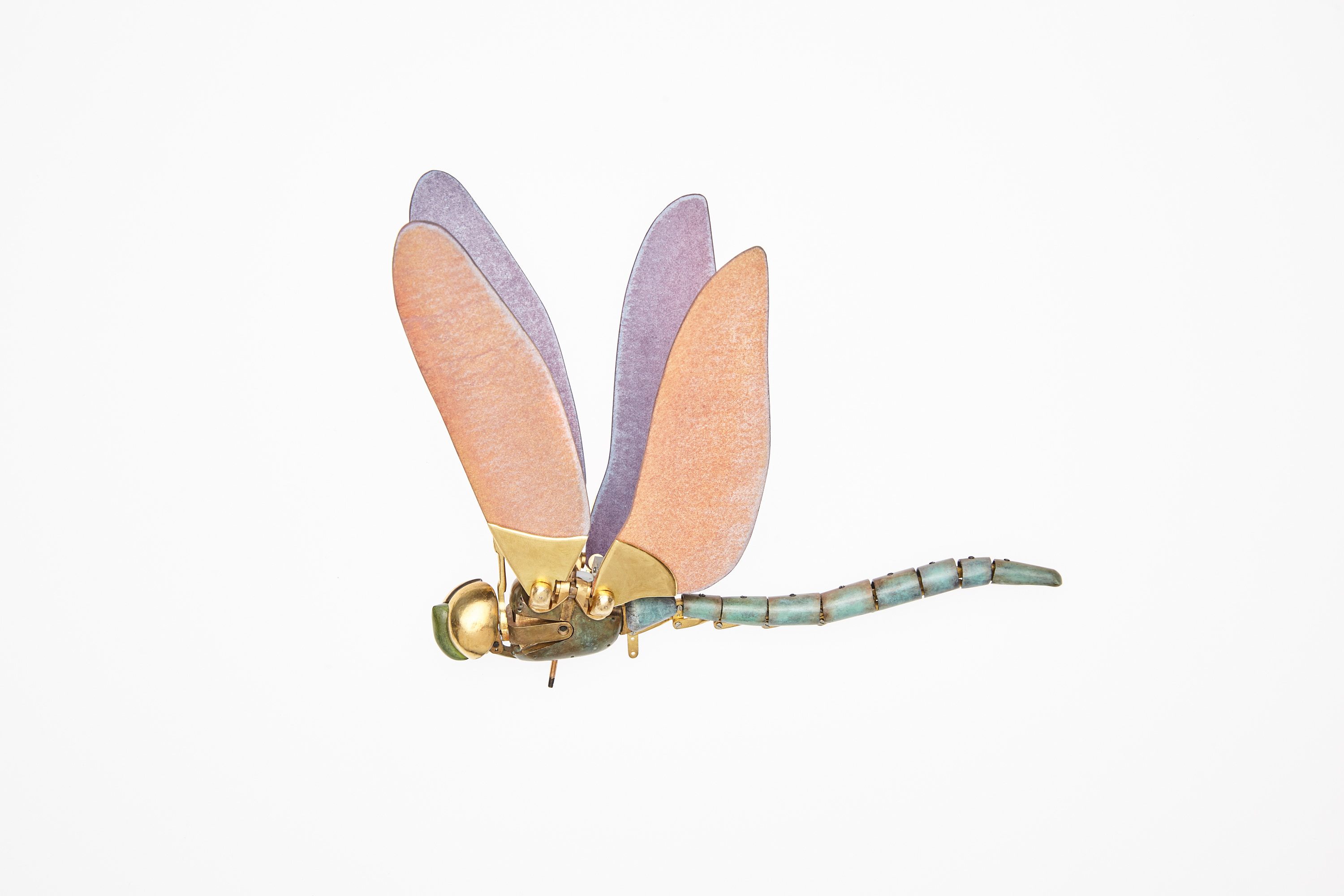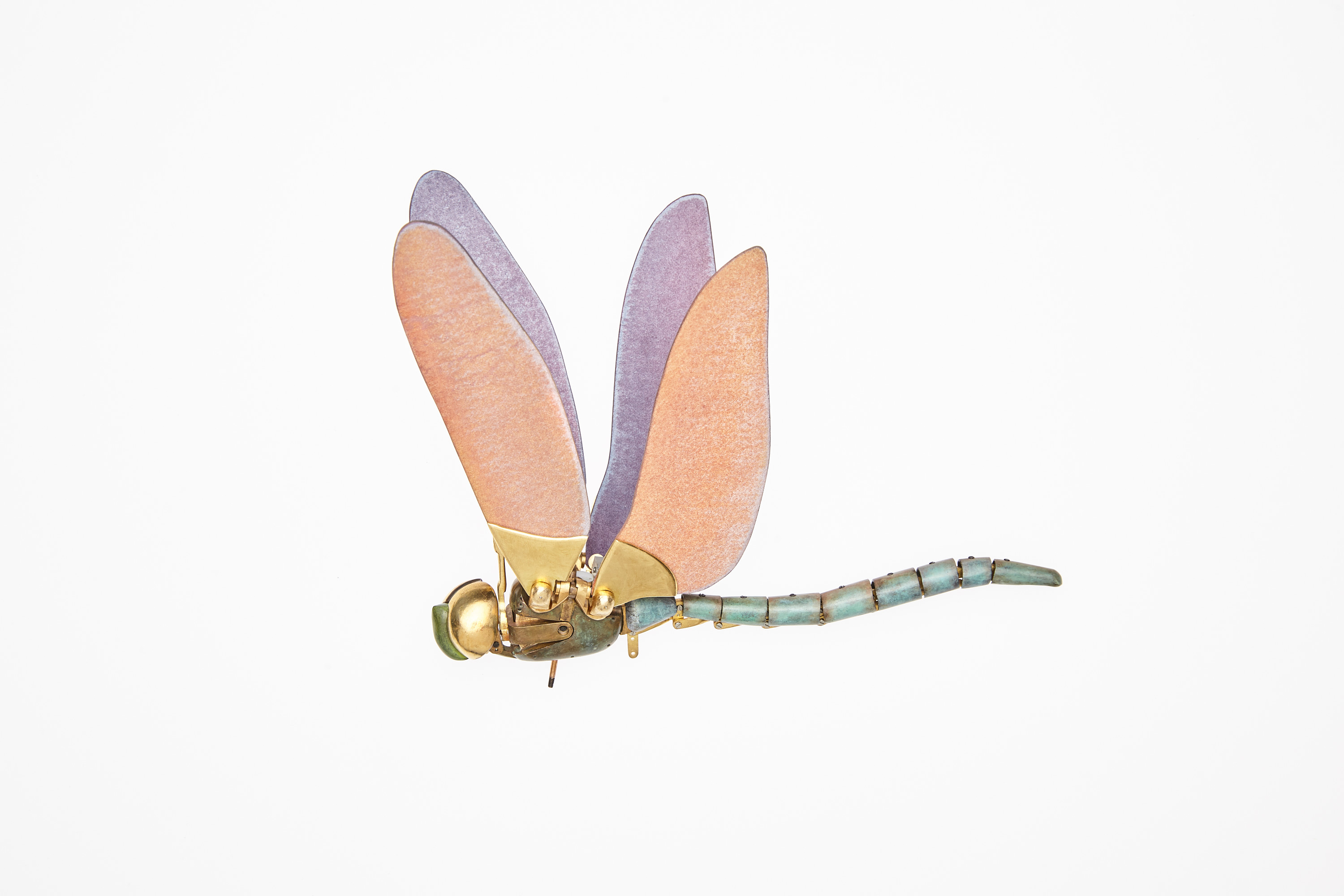 ---
22 May – 21 November 2019